If you buy any of these items, please come back to this list and click the "Reserve" link to mark which item(s) you purchased. This will help ensure that Gema does not get duplicate gifts.
My Wishlist
jersey cuqui

mira, este es mostaza.

jersey cuqui

rosa, como no :D. talla S

Mochila

Lo bueno que tiene esta es que cabe mi portátil, pero no es exactamente la que quería sustituir. Buscaba una de tela, ligera y finita, pero no lisa. Para sustituir la azul y marrón que tengo, que está destrozada

Botin alto "estilo militar"

Así lo vende Xti al menos. Talla 37 (por los calcetines/medias). No me importa que tengan un poco mas de tacón pero que resista el agua

Zapato salón

Talla 36. Los quiero para baile pero el brilli brilli en exceso me da alergia. Los de la foto son de xti y son un ejemplo

Lampara de noche

Tanto esta como la "Sobremesa Carlton 2 negro" de leroy merlin. O algo de ese aire

Té negro

En dorotea y teodoro me gusta el english toffee, el de chocolate y el coffetea. Cualquiera que vaya bien con una gota de leche

Medias forro polar

De las del primark. Gris y negras. También vendrían bien calcetines.

Vestido punto

Entre la S y la M. Parece cuco

Bombas de baño

El constante de mi lista de la compra. Ya me ventilé todas las que tenía así que si me regaláis en tropel no me quejo

Exfoliante rub rub rub

Champú Solido

Acepto otras sugerencias de champú sólido pero este me viene muy bien

Pintauñas le mini macaron

Algunos lo venden en sephora creo recordar.Los colores que me gustan son sour cherry y chocolate cherry, licorice, honey ginger, rose brandy y sweet mint.

A Gathering of shadows collector's edition

Me gusta la edición de Barnes and noble un poco más pero entiendo que prefirais buscarlo en amazon.

Anillo

Que no sé si será hecho real o será algo de aliexpress que venden en etsy. Me parece cuqui y sencillo.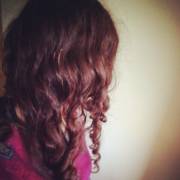 Following