If you buy any of these items, please come back to this list and click the "Reserve" link to mark which item(s) you purchased. This will help ensure that Gema does not get duplicate gifts.
My Wishlist
Guirnalda de lucecitas y estrellas

Me ha dado por mirar el correo de leroymerlin y ahora tengo una necesidad.

Guirnalda piñas y cascabeles

Idem

Abrigo Rosa (1)

He visto este y otro modelo en ECI. Capricho total tras verle algo parecido a una clienta. Es algo de este estilo +-

Abrigo Rosa (2)

Este es algo parecido a lo que había visto, aunque teniendo una parka, el estilo del otro me mola mucho.

Reposacucharas

Mirad la realidad es que buscaba algun reposacucharas clásico pero ¿habéis visto qué chulo?

Una aceitera

Para el aceite usado en la cocina. No sé, si existe algo que sea medio mono...

Calendario de adviento de tés

Un poco raro pedirlo a posteriori de la navidad? Puede ser. Pero tampoco quiero gastarme el dineral que es antes y es un capricho. Tal vez haya algo en dorotea y teodoro, o se puedan pedir muestritas y hacer ahí. Preferiría eso a ser posible.

Exfoliante rub rub rub

Champú Solido

Acepto otras sugerencias de champú sólido pero este me viene muy bien

Falda pantalón lunares

Talla M

Collar botánico hexagonal

Hay varios de este estilo en la web pero este me ha parecido precioso. Acepto más de uno o de los de galaxia de arriba :P

Collares giratorios galaxia

Los tres de la foto me parecen preciosos: collar giratorio planeta, collar estrellas fugaces y collar asteroide

Tarjeta grafca

Para ir poco a poco mejorando mi sobremesa. Esta o de rendimiento similar me valen.

Zapatillas estilo converse

No tienen que ser de marca. Talla 36-37 aprox. Colores rosas, tonos pastel o estilo denim/negro

Pintauñas le mini macaron

Algunos lo venden en sephora o en las tiendas julia (peluquerias) creo recordar.Los colores que me gustan son sour cherry y chocolate cherry, licorice, honey ginger y sweet mint.

A Gathering of shadows collector's edition

Me gusta la edición de Barnes and noble un poco más pero entiendo que prefirais buscarlo en amazon.

Anillo

Que no sé si será hecho real o será algo de aliexpress que venden en etsy. Me parece cuqui y sencillo.

Cintas elásticas para el pelo

14€, pero son un lote de 12 y no lo he encontrado más pequeño. Me gusta este pero hay mil modelos también muy bonitos y es un adorno que me estoy poniendo mucho ahora.

Bombas de baño

Este año me sobran así que aceptamos un par pero no os motivéis. Reservad para evitar excesos.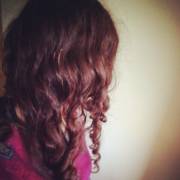 Following