If you buy any of these items, please come back to this list and click the "Reserve" link to mark which item(s) you purchased. This will help ensure that Honi Garratt does not get duplicate gifts.
Honi's Mish Mish Wishlist 2021
Loungefly Beauty and the Beast Purse

Either this purse or the Mickey Mouse, but I this one is probably my favourite of the two.

Loungefly Steamboat Mickey Purse

Either this one or the Beauty and the Beast purse.

Memory Foam European Pillow x2

Don't mind the brand, just want them to be memory foam. These ones are from Spotlight and are often on special.

Storage Boxes

Not too hung up on design. Needs to be small storage containers to keep my snap buttons in. They need to be able to seal, compartments need to be smallish, but not tiny and needs to be at least 15. Need to join/store together - not just loose boxes.

Sodastream Bottles

Phantom of the Opera tickets

2 tickets for Phantom of the Opera in Melbourne (I can reimburse for second ticket). Saturday performance preferable.

Blu Ray Player

I don't care about brands or anything. I don't watch movies a lot, so if it's just a cheap one, that'll be fine.

Inflatable Lounge Float

Doesn't have to be this particular one, but something similar would be good. This will probably be over the budget (the budget hasn't been given yet) so if you choose to get this, please let Bianca know and I'll give her the difference to pass on to you.

(Bluey) Chilli's Boring Pool Things Bag

There's a few styles around from various sites. I'm not too fussy.

Australiana Christmas decorations

The ones pictured are from Myer, but I'm sure there are more around.

Garlic press/crusher

Either the hand held one or the rocking one. Don't mind, as long as it's half decent.

Hotel Savoy Sheet Set

Available at Spotlight. 500 or 1000 thread count. Platinum colour. Buy when they're 50% off.

Mickey Mouse Mug

The one pictured is from Kmart. There are others that pop up at the supermarkets. This particular shape is important to me!

Projector for mobile phone

There are a variety of types around at different prices. I'm not fussed if it's a cheap one.

Gift voucher

A voucher for a meal, an activity, an event, a day out.

iPad/tablet

Lemax shops/houses

The collection I am focusing on (but not restricted to) is Vail Village. It has a very Alpine feel. See my wish list on Pinterest to see pieces that I like but don't yet have. My village desperately needs houses.

Lemax accessories

See the Pinterest link for ideas of what I like but haven't got.

Lemax figurines

Woodland animals, people shopping, people playing in the snow. The more fun the better!

Lemax table pieces

Woodland animals, snowball fights, people shopping, people having fun!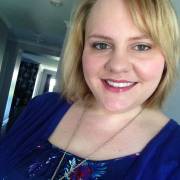 Following